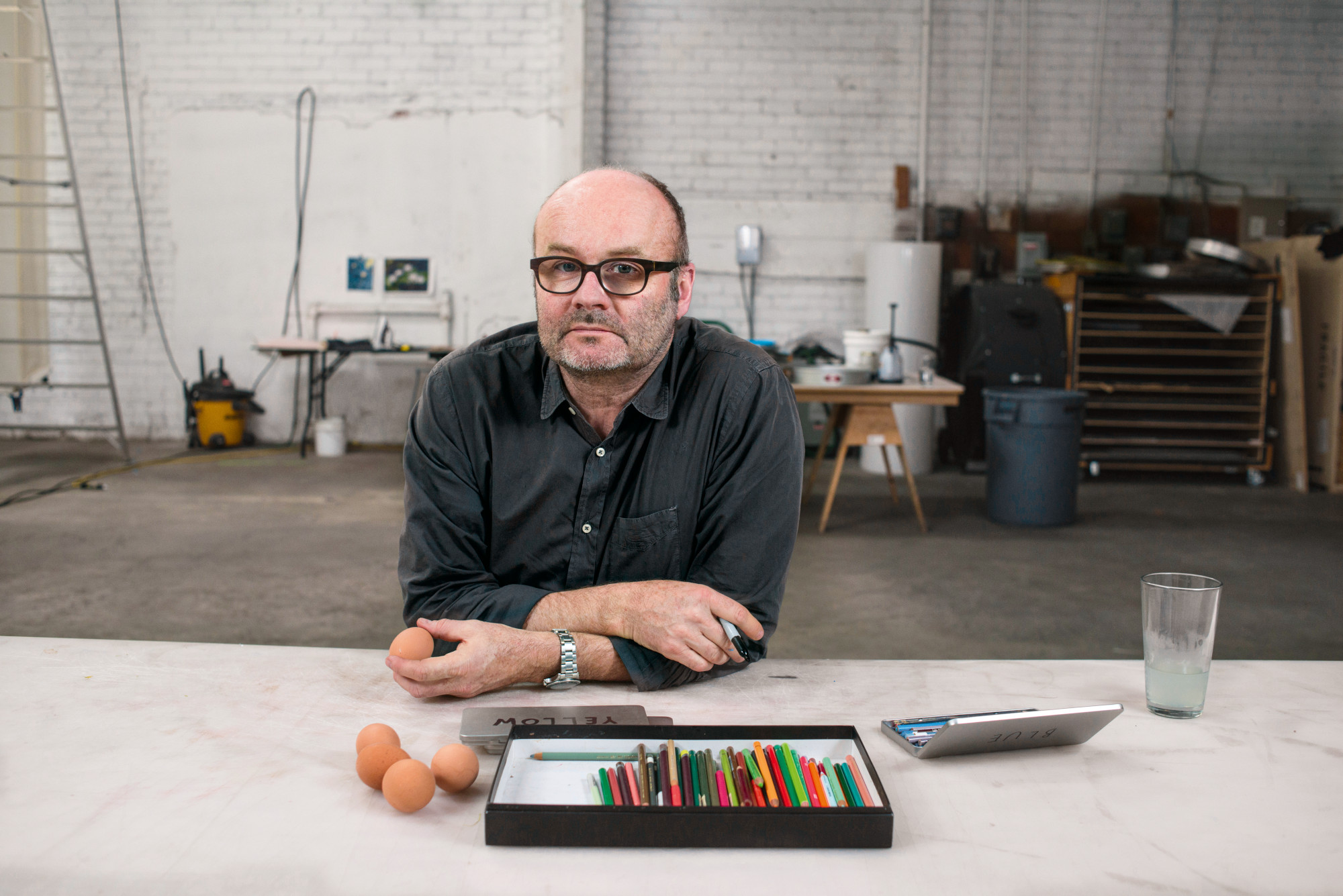 Make this Easter an art-filled one with Thomas Demand and Open Studio
The German artist likes to get creative with eggs. Here's how he does it, and how you can do it too
No one thinks of the German artist Thomas Demand as a simple illustrator. Indeed, our book Open Studio characterises him as "a self-described conceptual artist."
"He has become internationally famous for making life-size paper and cardboard sculptures that are reconstructions from photographs of actual spaces, like Jackson Pollock's studio or the hotel room where L. Ron Hubbard stayed while writing Dianetics," the book reveals. "He will spend months building these models, and then uses a large format camera to photograph the space, a critical step of commemoration because Thomas destroys the models after he shoots them."
However, Demand has other creative outlets, one of which he shared with Open Studio's authors, Sharon Coplan Hurowitz and Amanda Benchley. Their book invites readers into the private studios of seventeen of the most celebrated contemporary artists as they draw, paint, sculpt, or design an original project for readers to recreate at home. There are contributions from Sarah Sze, John Currin, George Condo and Rashid Johnson, among many others.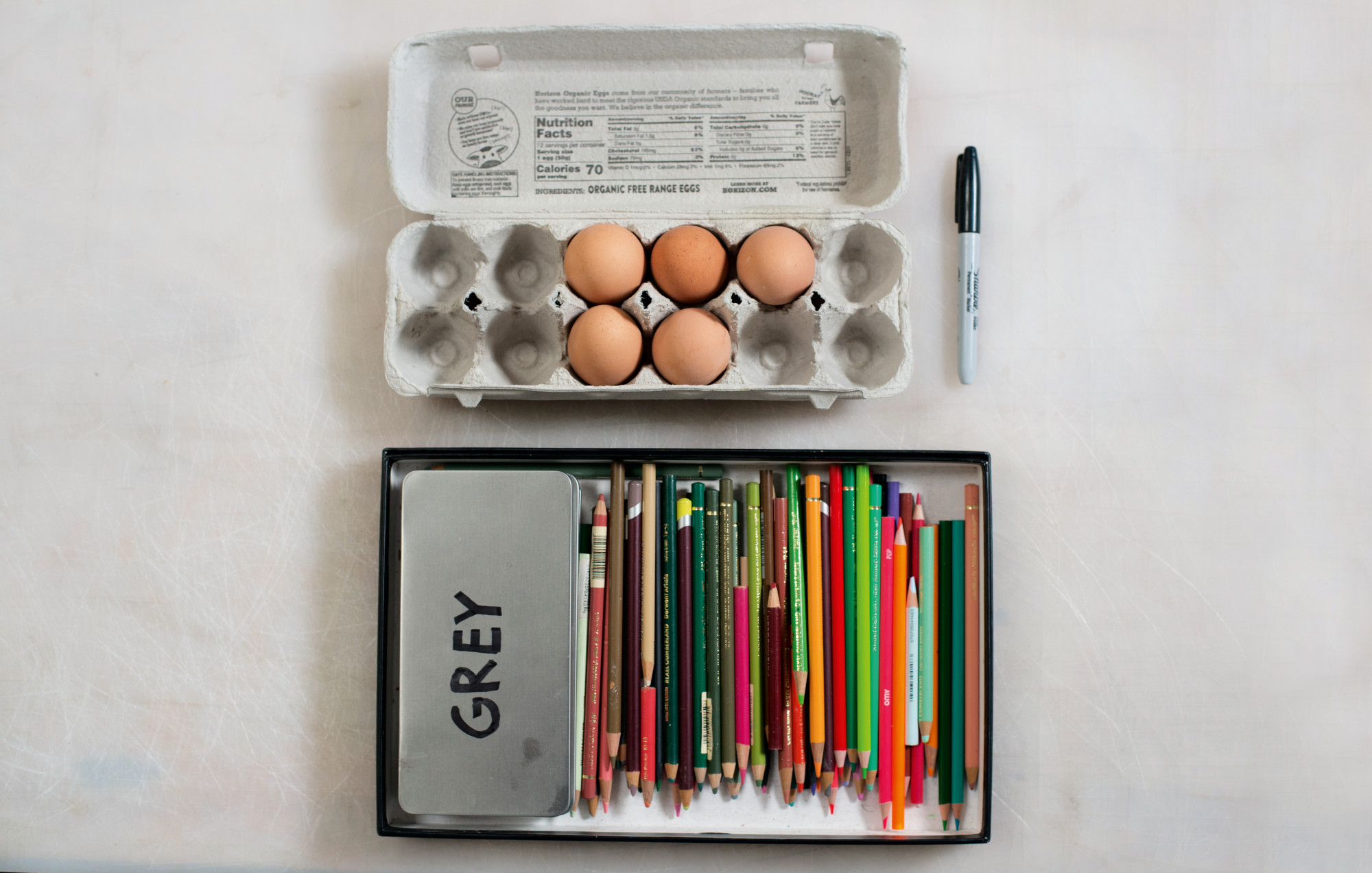 Demand's project, Breakfast Drawings, is perfect for Easter, though the artist has recreated it during the first meal of the day with his son. "For Open Studio  the artist shares a game he plays when his son doesn't want to eat breakfast: drawing sophisticated yet kid-friendly scenes on hard-boiled eggs to use as the basis for a story and to entice eating," explains our book. "Outlining the figure of a perfectly proportioned dinosaur with a black Sharpie pen, he advises that you always have to keep the dimensions in mind, be it on an egg or for one of his large-scale models."
Here's the full exercise, from the book. You'll need organic brown eggs; a black permanent marker (medium tip); coloured pencils; (and some unexpected ideas). First cook the eggs in the shells until hard boiled. Refrigerate, then bring to room temperature before using to avoid condensation forming on the shell.
For the first egg, decide what image you want to draw. Use your imagination and sense of play to guide you. Draw  the outlines with a permanent marker. Consider the entire surface of the egg, rotating it to wrap the image around. Add details: Thomas drew a dinosaur, including sharp teeth, spinal scales, and a menacing eye. With colored pencils, start to fill in the image. Thomas made it red, his son's favorite color.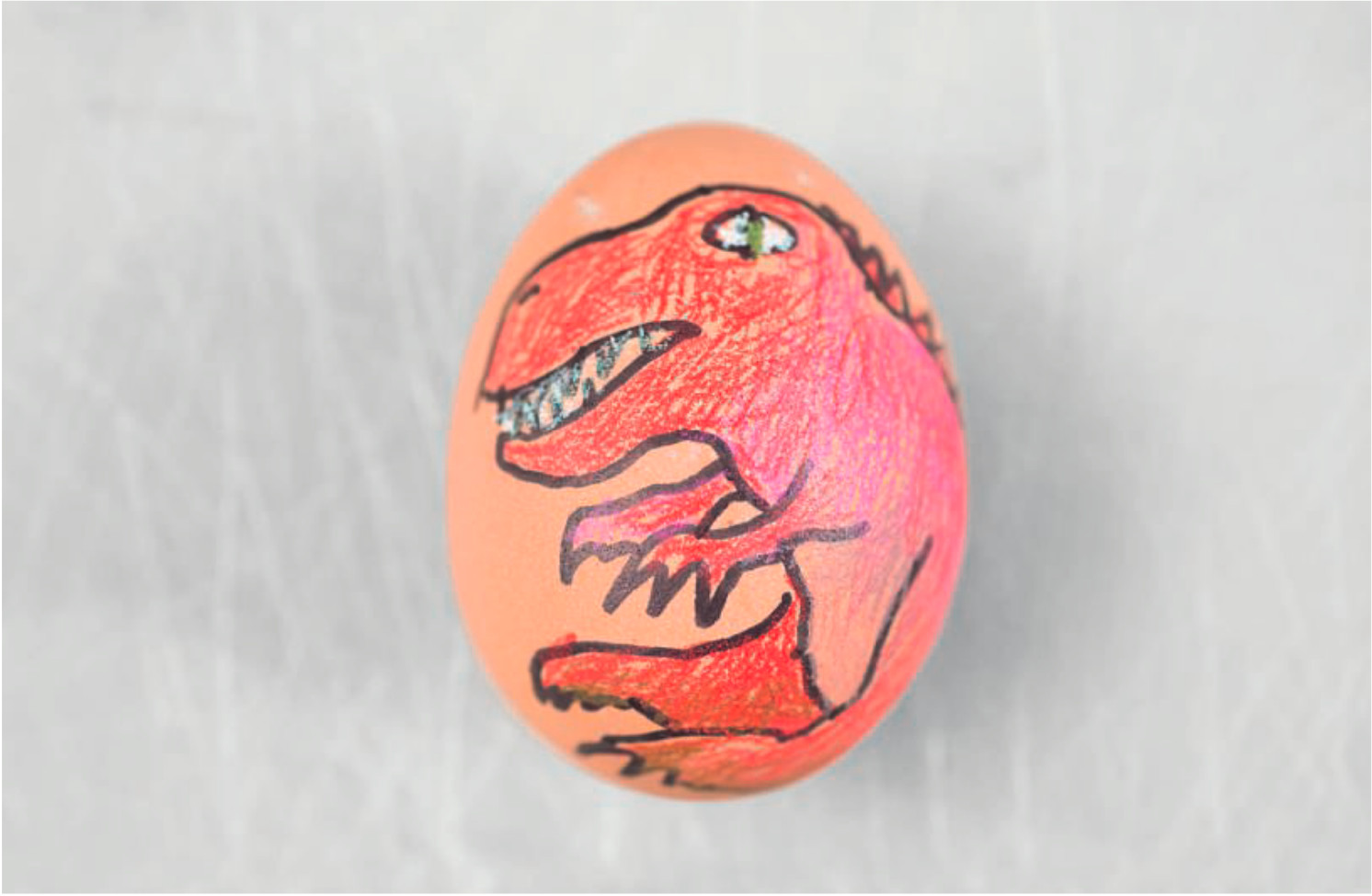 Imagine a scenario for your second image. Thomas usually has a storyline in his head for his image. "You should picture the world as you want it, not as it comes," he says, as he accounts for his drawing of a shark driving a car. He draws directly on the egg, without test sketches, and eyeballs the proportions, noting, "your eye knows when it is wrong." Fill in the drawing with colored pencils, adding shade and texture.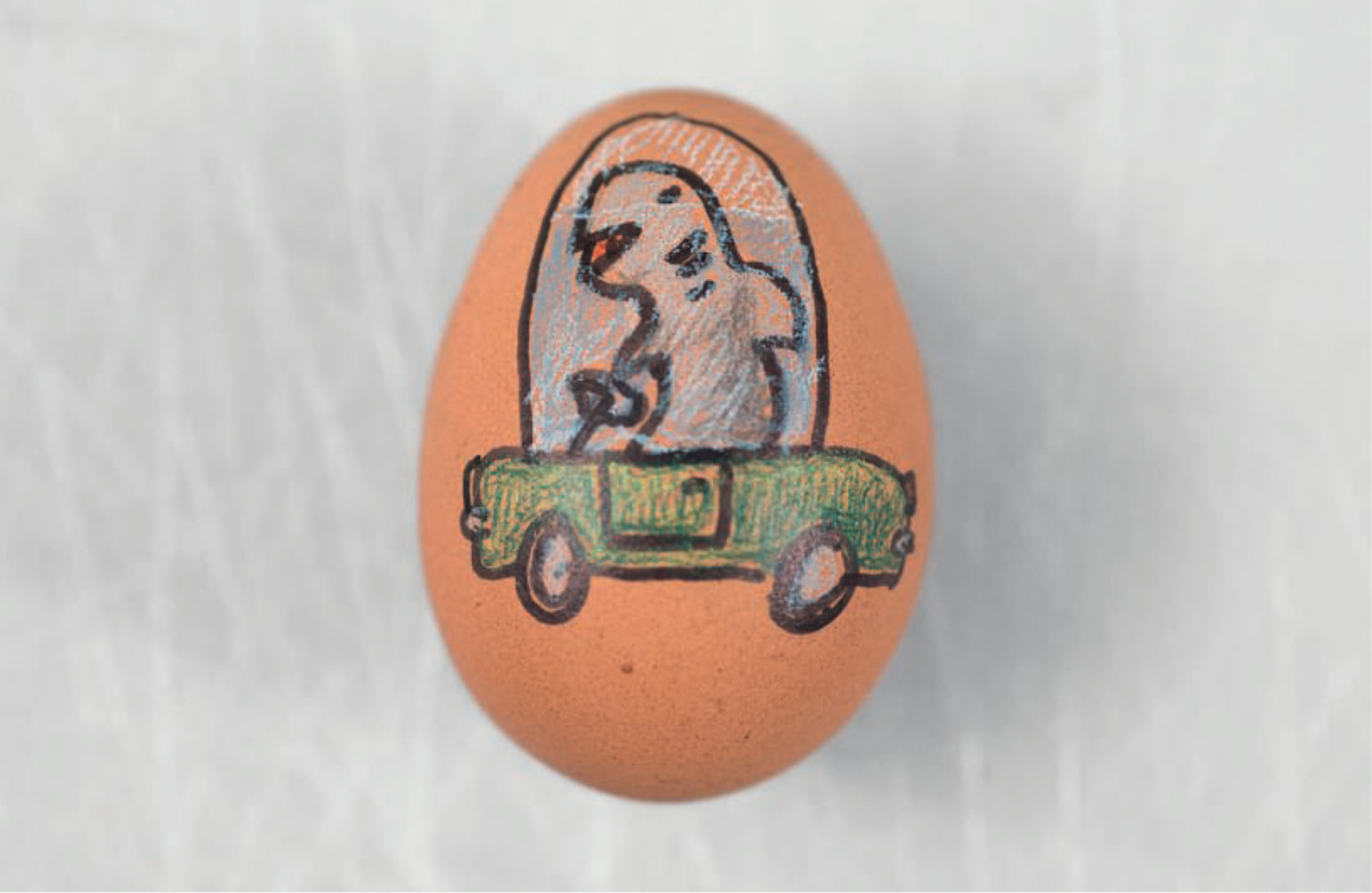 For the third egg, consider asking friends or family for suggestions of what to draw. Let collaboration lead to a creative idea. Thomas drew a house.ž He let his audience decide the color palette and the details of the apple tree and picket fence. He says, "very often the imagination of the place is much better than  the real thing" and that "drawing is good for thinking with your hands."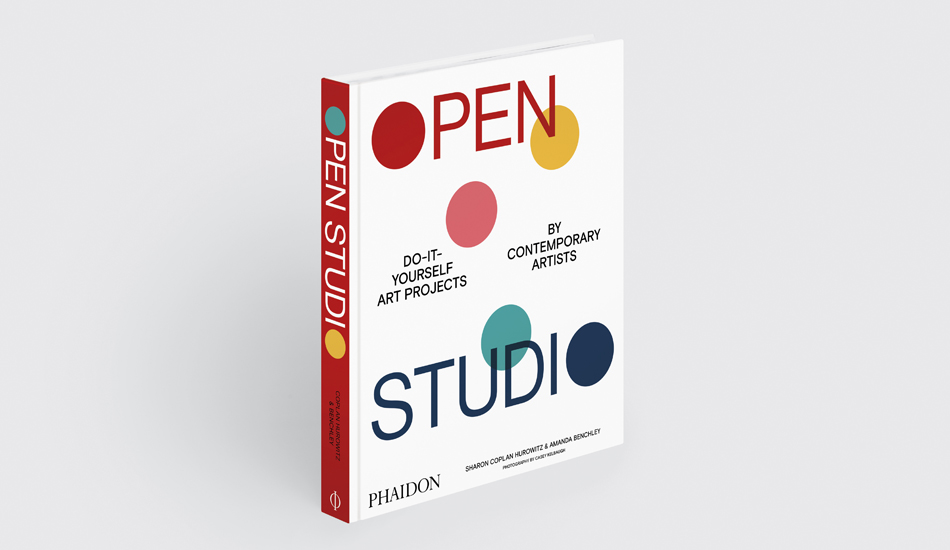 To get the full guide to this exercise, including step-by-step images, get a copy of Open Studio here.