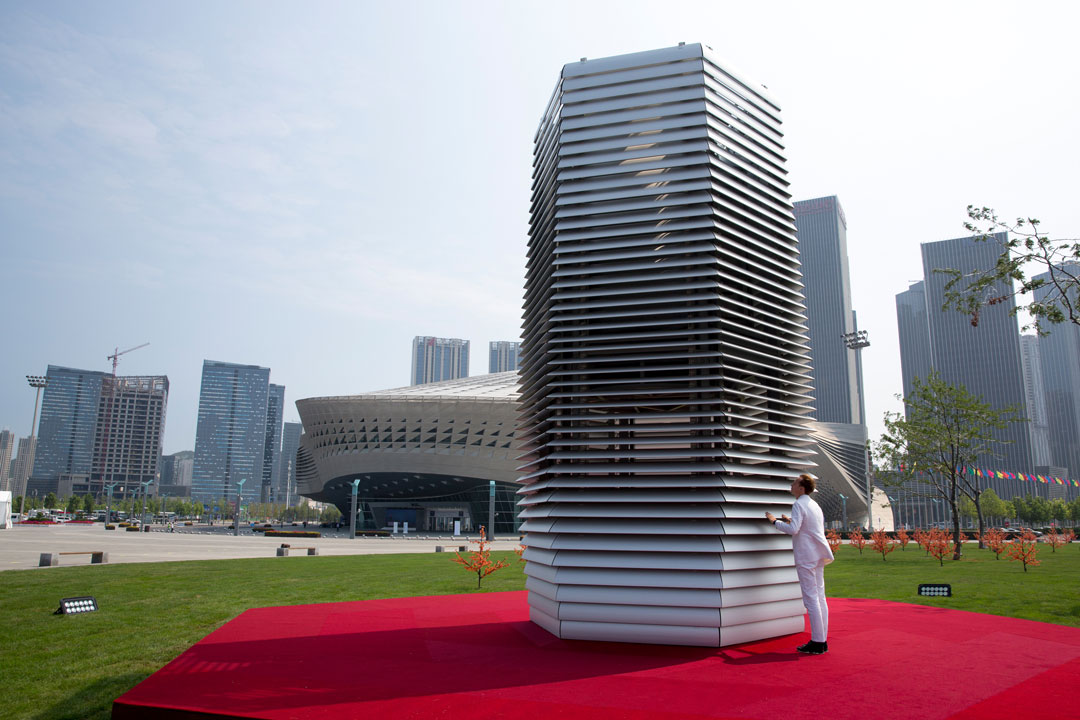 Daan Roosegaarde's Smog Free Towers made dogs' tails wag
On World Environment Day 2019 a story to both warm the heart ... and give cause for concern
There are plenty of ecological problems that can't be easily solved. However, on World Environment Day, it's worth remembering that some things can be remedied, at least on a small scale, as the artist Daan Roosegaarde found out when he created his Smog Free Tower, back in 2015.
"In Krakow, the pollution is among the worst on the planet, but the city is seriously trying to do something about it," explains Roosegaarde. "We put up one of our Smog Free Towers there in Jordan Park and all these little dogs started showing up, as if there were some secret meeting to which we weren't invited. So we started to explore what was going on. And we found out why.
"Dogs have a very strong sense of smell, and their small lungs can't handle the pollution, so they suffer even more. Their keen sense of smell told them that the air was cleaner there. And they left their owners and gathered by the tower, hanging out with their tails happily up in the air. It was just great to see that. In Rotterdam, we have rabbits at the Smog Free Towers. It's like getting the thumbs up from nature. So if animals can feel clean air, why can't humans?"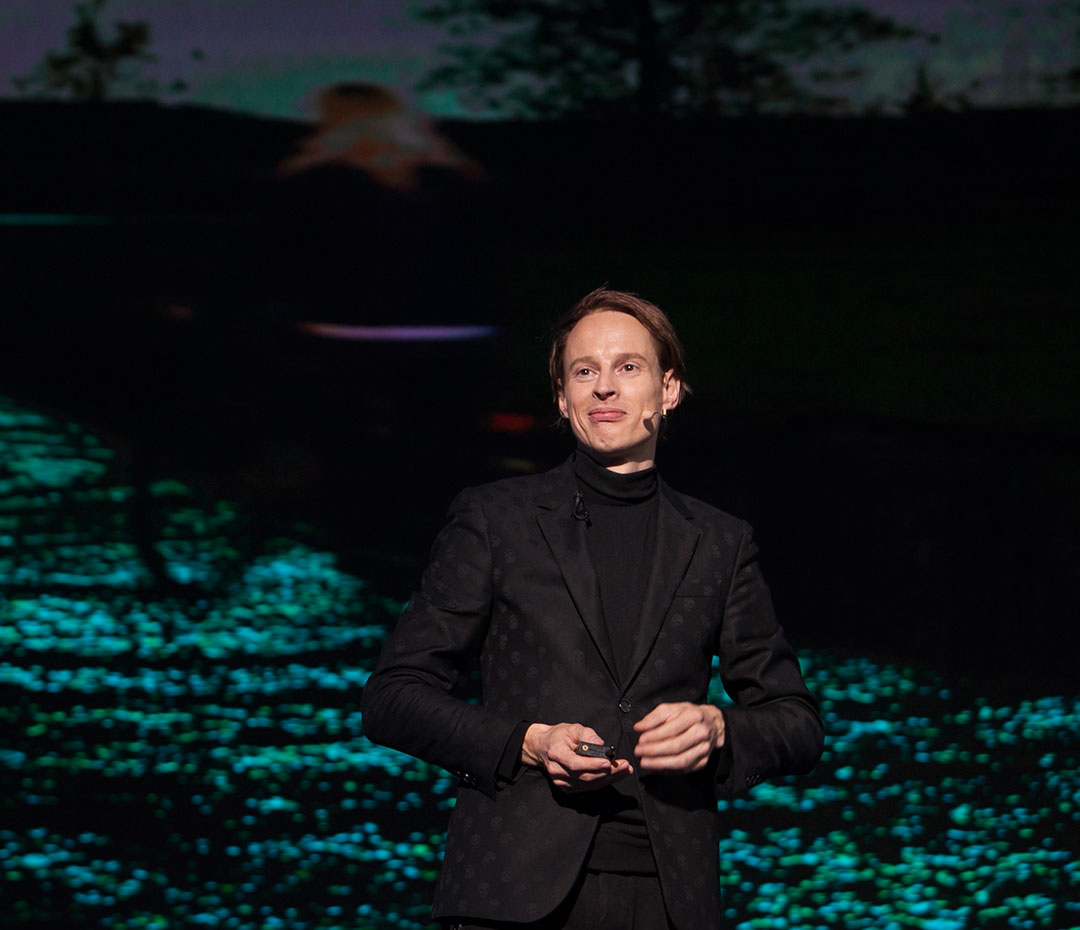 The project consists of "an elegant seven-metre-high tower that can clean up to 30,000 cubic meters of air per hour with the use of ionization technology," explains our new book. "After being presented in Rotterdam, it was built in Beijing, Tianjin and Krakow, and it is further expanding in China in an attempt to improve the atmospheric condition of large metropolises by purifying the air."
Roosegaarde's chosen technology, which was already in use on a smaller scale in hospitals and similar facilities, sends positive ions out into the air, which give floating dust particles a positive charge. Inside the tower a negatively charged surface then draws those particles in, like a magnet, leaving the air clean.
And once they're stuck on that inner surface, the left over smog particles aren't wasted either. Roosegaarde and his team scrape them off, compress them, seal them in a transparent cube, and set them on a stainless steel ring, to offer wearers a bijou reminder that huge problems can be reduced to a more human scale.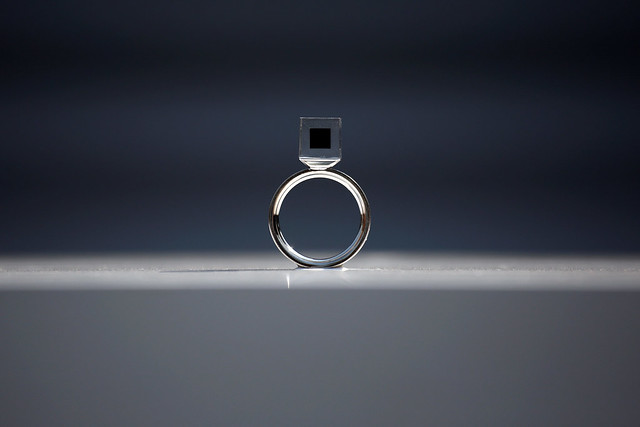 "The pollution we're dying from – it's too big, so we try to make it small," explains Roosegaarde in our new book. "We make it into a ring. It's a story. You can take it home. You can share it. You can show it. You can wear it. I think there's an incredible power in making it physical."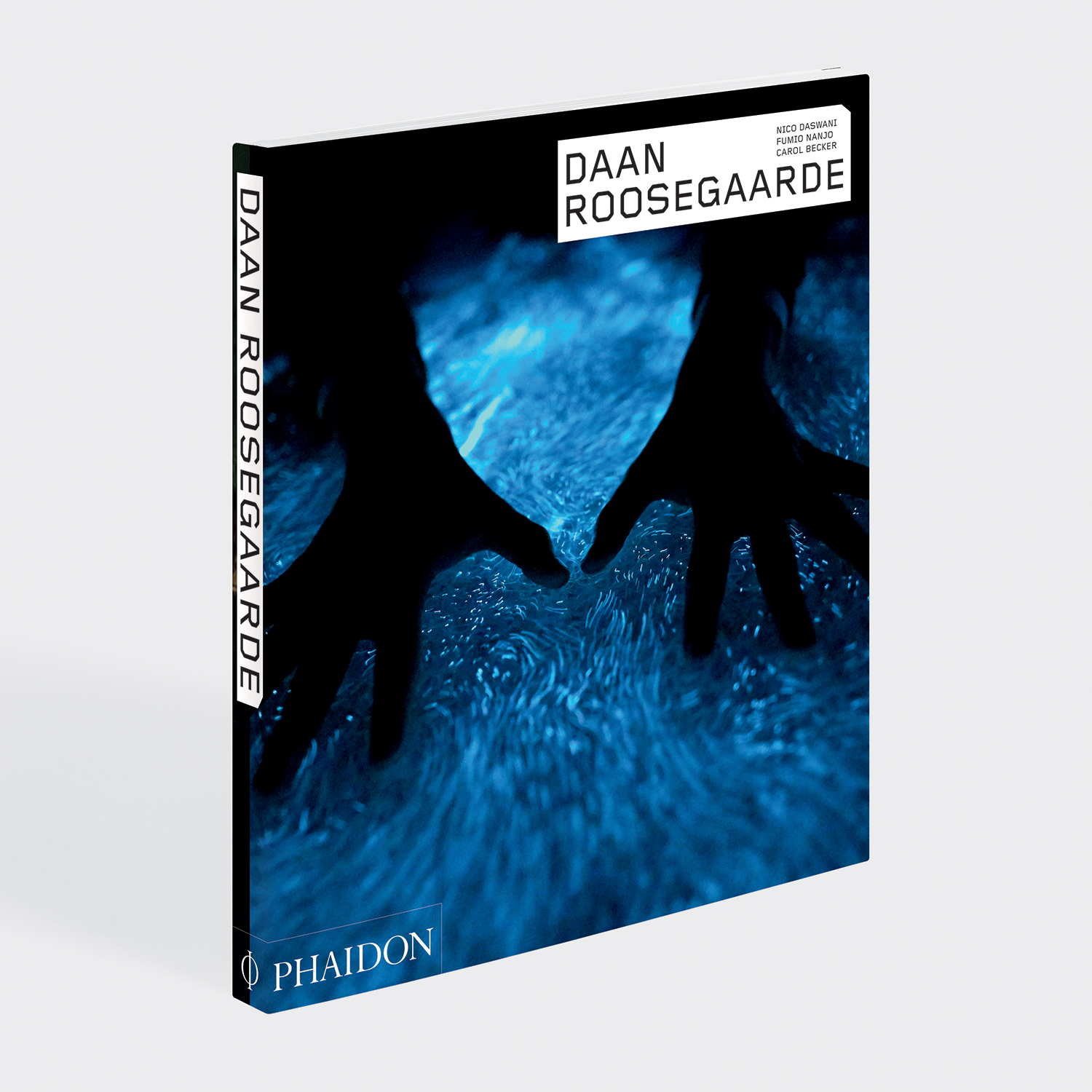 To find out more about this project an the many other ways Roosegaarde is helping to change the world, order a copy of his book here.