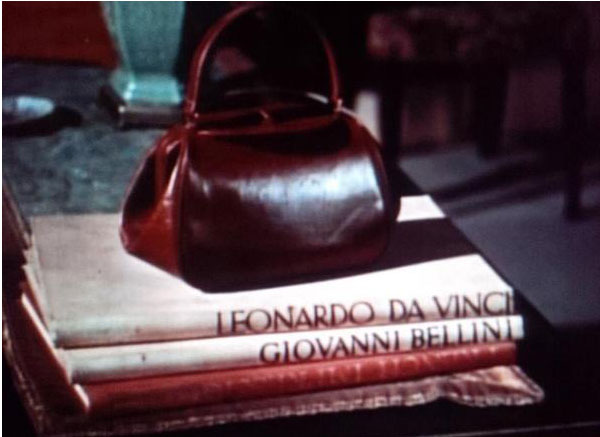 Is that Grace Kelly's handbag on our art books?
Well yes it is and what's more they're about to be reissued!
While we can't really countenance using our precious Phaidon books as a surrogate handbag stool, we must admit there's something aesthetically pleasing about the particular mix of high art, haute-couture and Hollywood in the screen grab above.
It depicts Grace Kelly's bag settling on some original Phaidon classics from the 1930s and is taken from the 1954 Alfred Hitchcock film, Dial M for Murder.
This mid-century shelfie was sent to us by Samuel H Kress Foundation President Max Marmor after he attended a presentation in New York this week given by Phaidon Vice President and Group Publisher Deborah 'Debs' Aaronson. During her talk Aaronson revealed plans to reissue updated versions from the very same classic artist monograph series on Van Gogh, Raphael and Rembrandt, originally published by Phaidon founder Ludwig Goldscheider.
The volumes will be updated with a contemporary classic design, full colour images (many of which are tipped in) and new introductions by leading specialists on the work of each artist. "In the midst of the digital world these books revive the fine bookmaking of the first half of the twentieth century," our VP said. "Dedication to this craft is the principle upon which Phaidon was founded. It's not only a point of pride in our past but also the very thing that will define our future."
Incidentally, like those early Phaidon books, Dial M for Murder was a groundbreaker for Hitchcock, marking the first time the director used 3D technology. Like the books, the film too was reissued in higher quality 3D with great success years later in the 80s. We're expecting similar success with our own reissues. Check them out in the store and while you're there check out our Masters of Cinema Hitchcock book and Citizen Cannes.