Ghostly presences are set to haunt the surroundings of Tate Modern when American installation artist Tony Oursler brings his Influence Machine to town next month. The large-scale multimedia séance will take place from 18.00 to 22.00 on 15, 16, 18 and 19 February.
Oursler, who directed the video to David Bowie's new single Where Are We Now?, is renowned for his imaginative use of projection and performance to create immersive environments, and this example is among several works by major video and film artists donated to Tate from the Artangel Collection in 2011.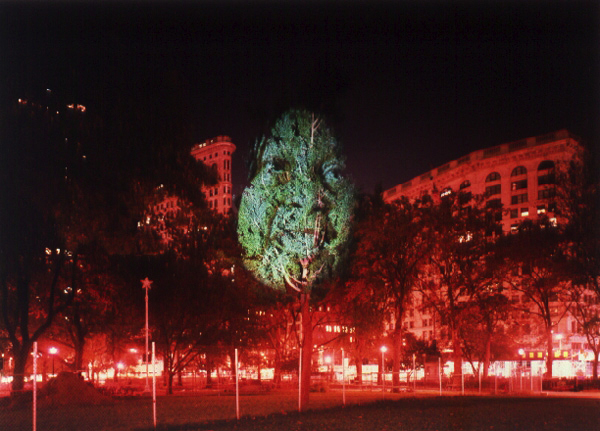 Playing on both the technological and supernatural meanings of the word 'medium', The Influence Machine is described as a kind of 'psycho-landscape' in the spirit of late eighteenth-century phantasmagorias. It examines the machines that have been created as tools of communication, from the radio to the telephone, the television and the internet, and explores this history of disembodied voices and fleeting images.
The work consists of monologues performed by several ethereal figures which will be projected onto trees, walls and clouds of smoke around Tate Modern's riverside landscape. Key names from media history are referenced, such as TV pioneer John Logie Baird and Étienne Gaspard Robert, the founder of the first movie theatre in a Paris crypt in 1763.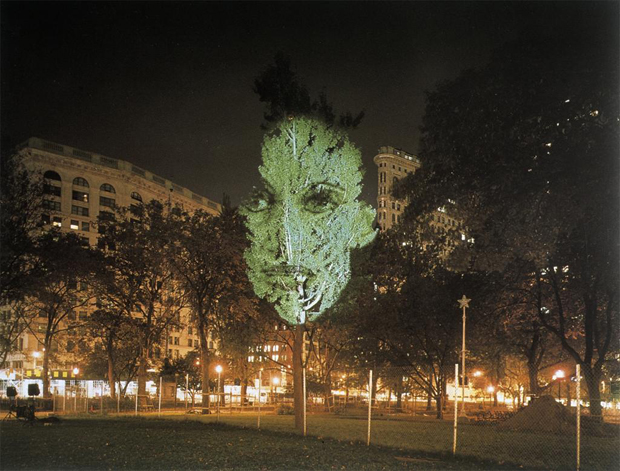 The haunting soundtrack, played on a glass harmonica, was composed by musician and expanded cinema pioneer Tony Conrad. On Saturday 16 February, Tate Modern will also present a one-off screening of Oursler's single-channel videos in the Starr Auditorium.
Oursler was born in New York in 1957. His work has been exhibited at major public institutions including LA MoCA, Los Angeles; The Metropolitan Museum of Art, New York; and the Stedjelijk Museum, Amsterdam. The Influence Machine runs 15–16 and 18–19 February 2013, 18.00–22.00 at Tate Modern, River landscape. Admission is free.