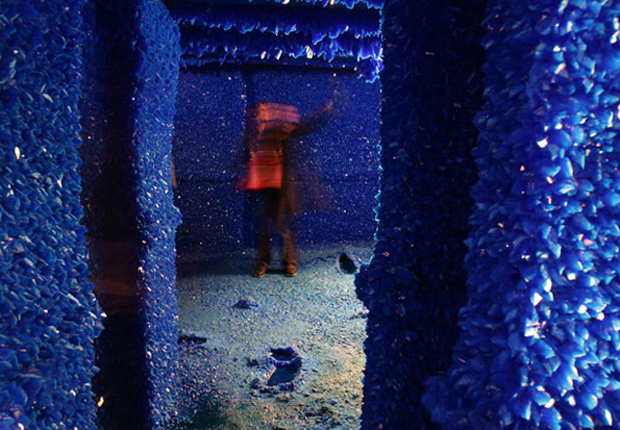 Phaidon's eye on the artworld 13.7.12
This week's art focus features Spanish counterfeiters and the man behind the Scream
Four artists are shortlisted for the Deutsche Börse photography prize, but who will win? This week, The Photographers' Gallery offers visitors the chance to see diverse approaches to photography in the works of John Stezaker, Pieter Hugo, Rinko Kawauchi and Christopher Williams. The respected quartet make up the shortlist for 2012's Deutsche Börse photography prize, the winner of which will take home £30,000. The smart money's on Stezaker, who Guardian critic Adrian Searle describes as having "that great untouchable gift: an eye and a sensibility."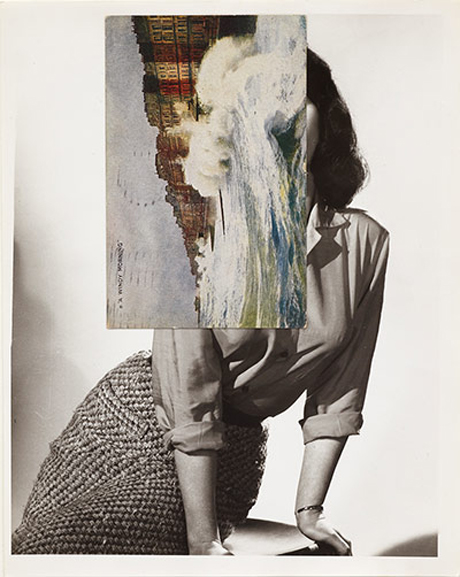 Roger Hiorns' Turner Prize-nominated Seizure to be saved Four years ago, Roger Hiorns filled a condemned London council flat with copper sulphate crystals, creating an ethereal (and very, very blue) environment which won the artist a Turner Prize nomination. Seizure was closed in 2010 and, to the dismay of the art world, was due for demolition this year, along with the other condemned flats in the block. Thankfully, though, the work is to be removed from its home in the capital, and painstakingly transported to the Yorkshire Sculpture Park , where it will wow visitors in a new site made especially by architect Adam Kahn.
BP's sponsorship of Tate Modern provokes reaction from protest groups How do you protest BP's controversial sponsorship of the Tate Modern? Walk into its turbine hall and assemble a 16.5-metre-long wind turbine blade, apparently. Members of Liberate Tate, a pressure group actively challenging BP's financial involvement with the museum, did just that recently, before requesting it be made a part of the institution's permanent collection. Why? "In a time of crisis," Liberate Tate's spokeswoman Sharon Palmer said, gallery visitors "should not be made to feel they're legitimising" BP and its relationship to the museum. Indeed.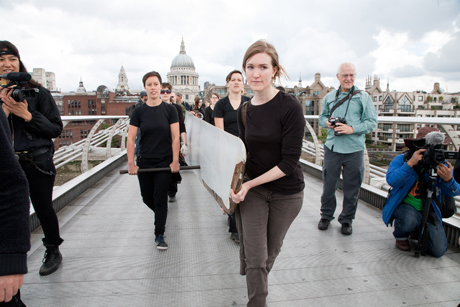 Four are arrested in Spanish counterfeit deal Three art brokers and a well-respected Spanish antiquarian have been arrested this week while attempting to sell a forged version of Pablo Picasso's Buste de Jeune Garçon. The painting, almost sold for nearly £1m, was accompanied by documents carrying the fake signatures of one of the painter's daughters, Paloma, and a well-known French art expert, but was proved to be a counterfeit when Spanish police sought advice from museum experts.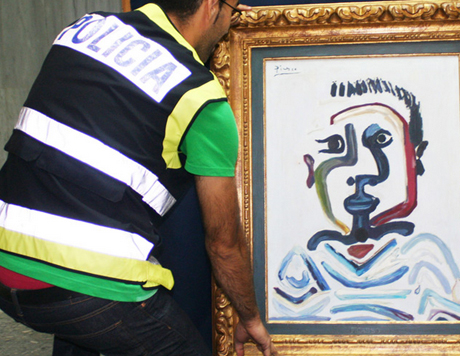 Berlin critics go mad amid plans to rid gallery of 3000 works Do the German public want to see works by the Old Masters (including those by Rembrandt and Botticelli) or pieces of 20th-century art (by Rothko and Beuys)? According to Berlin museum Gemäldegalerie's curators it's the latter, which is why they're moving their huge collection of Old Masters to a new (yet-to-be-built) space, and replacing the 3000-strong collection with pieces by Magritte, Miro, Pollock and Dali, among others. Parts of the Berlin art world are in uproar, voicing concerns that the Old Masters will be packed away into storage leaving the public "indefinitely deprived" of truly great artworks. The museum, on the other hand, say their move represents logical progression, and are adamantly stressing the Old Masters will have a home.
V&A to go bigger, and underground Much has been said of Tate Modern's new gallery space, recently opened in two old oil tankers on the Southwark site, as well the museum's other Herzog and de Meuron-designed extension. But the gallery isn't the only one growing in size. This week the V&A received planning permission to create a huge below-ground exhibition space costing a total £41m – a site in which the museum hopes to reach its culture-hungry audience in a more engaged, educational manner.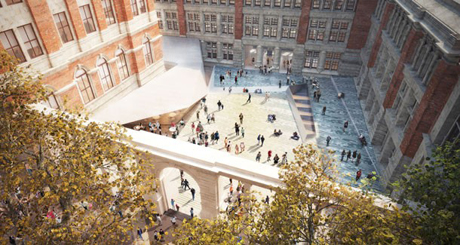 The man who bought Edvard Munch's record-breaking painting The Scream is revealed It was the moment that shook the art world earlier this year, not least for the fact the buyer was, at the time, unidentified. Now the name of the eager art lover who snapped up Edvard Munch's The Scream, for $119,922,500 no less, is known. According to the Wall Street Journal, New York financier and art lover Leon Black bought the 1895 masterpiece, and has added it to a growing collection that includes works by old masters and impressionists. Black, who is worth a reported $3.4bn, serves on the boards of New York's MoMA and Metropolitan Museum of Art, and now owns the most expensive painting ever sold at auction.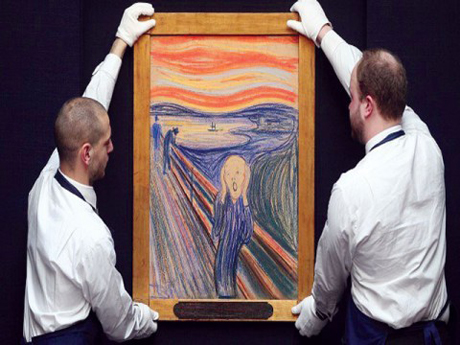 Get a load of Bond Ever wanted to see Ursula Andress' legendary white bikini in the flesh? Or get up close to a recreation of Sean Connery's trunks from Thunderball? Well, now you can. The Barbican is showing an expansive exhibition celebrating the design behind our favourite fictional spy, 007. We suggest you head down there right now – you only live twice, after all.