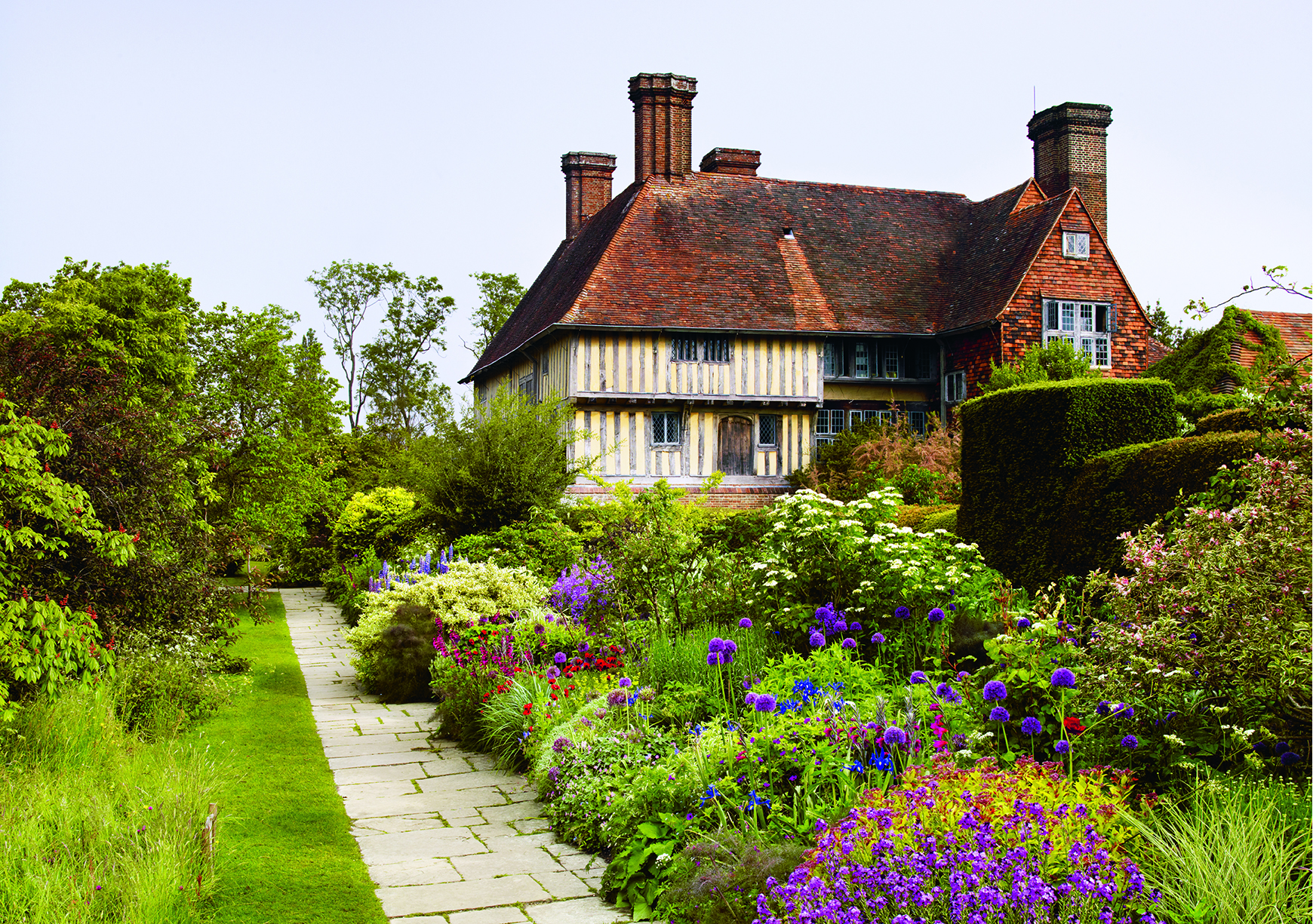 Understand Edwin Lutyens in 5 buildings
The British architect was born on this day 29 March in 1869 - this is how to get his subtle buildings

<!--[if gte mso 10]>

<![endif]-->

The buildings of British architect Edwin Lutyens (pronounced 'Lutchins') may seem staid and traditional today, a century after the rise of Modernism. However, his subtle interpretation of traditional building techniques, classical forms and local materials made his works both fine architectural exemplars of the Arts and Crafts movement. Here's how to get a handle on him in five of his works.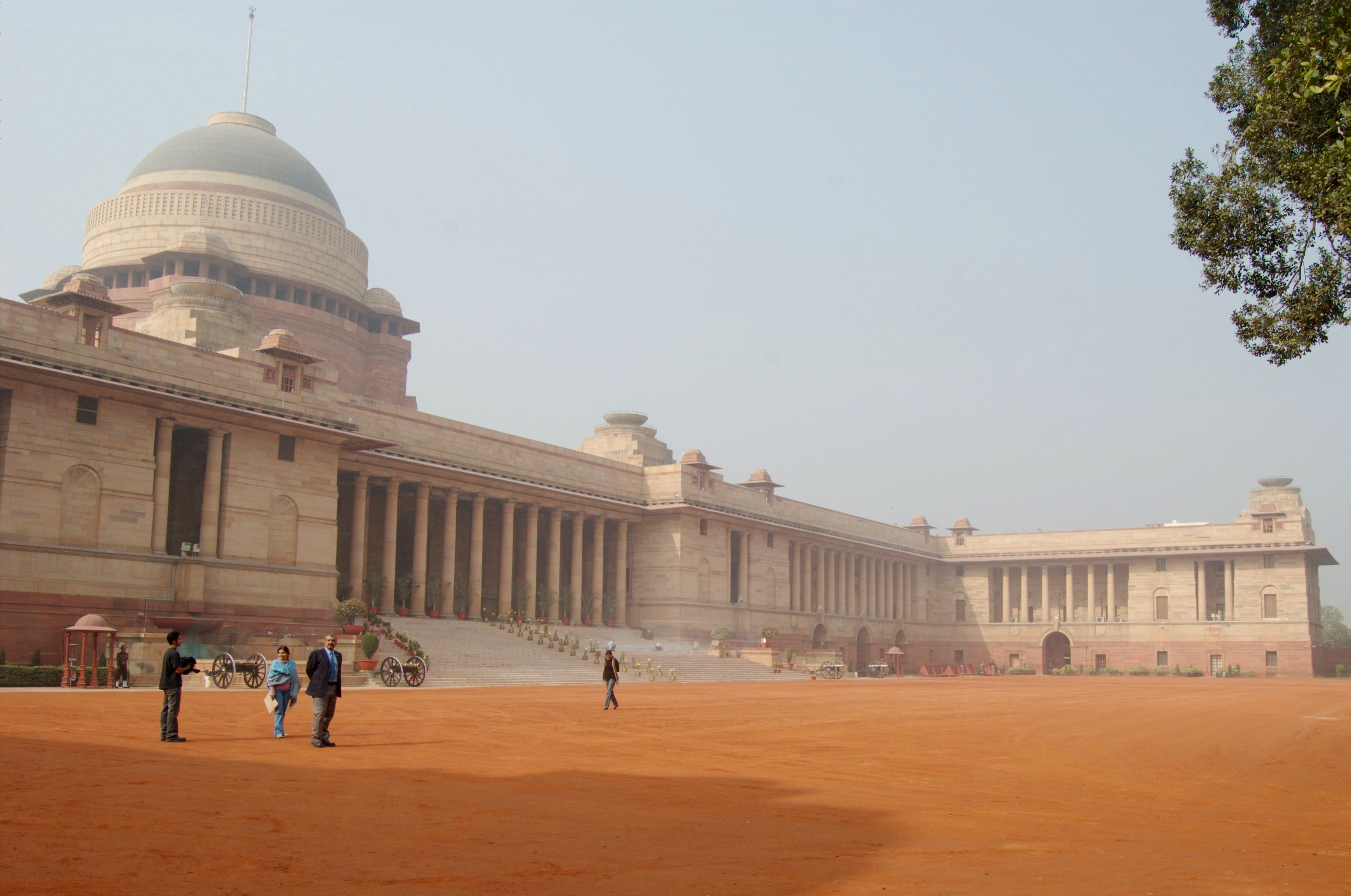 Rashtrapati Bhavan, New Delhi, 1931 New Delhi's Rashtrapati Bhavan, or Presidential Residence, is the official home of India's President. Though it was built by Lutyens as the British Imperial Viceory's Palace, the building, as well as the city it's sited in – also overseen by the architect – incorporates local materials and influences along with some you might not expect.
"Lutyens combined elements of classical architecture with Indian influences." explains our book 20th Century World Architecture. "His efforts led to the elaboration of a new classical architectural order that became known as the Delhi Order, which was to be incorporated into several of his later designs in England. Built of local red sandstone, Rashtrapati Bhavan occupies approximately 20,000 m2 (215,278 sq ft) of a 134 hectare (330 acre) site that includes gardens also designed by Lutyens. A large copper-plated dome and a portico with 12 unevenly spaced columns, displaying motifs such as acanthus leaves and bells, dominate the facade. The dome shares aspects of both the Pantheon and the Buddhist stupa at Sanchi."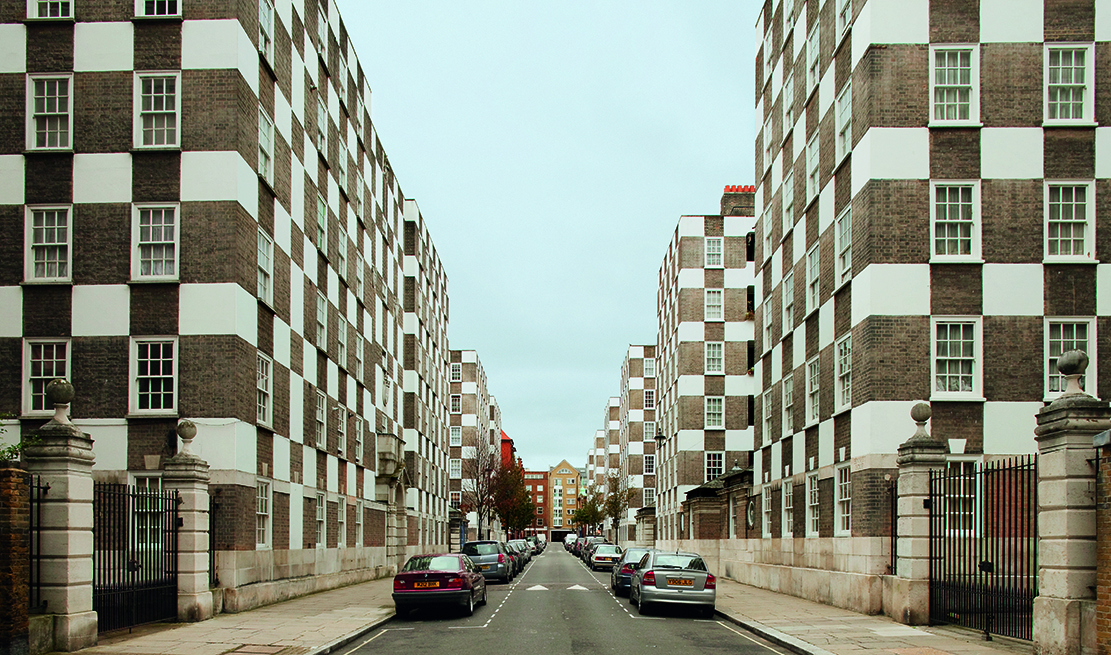 Grovesnor Estate, London, 1930 "Better known for building handsome country houses for the well-heeled, Lutyens found himself working on this social housing project after his client, the Duke of Westminster, stipulated that he would donate the land if Lutyens would design the buildings," writes William Hall in our book, Brick. "The striking chequerboard facades give scale to what might otherwise seem an overwhelming site."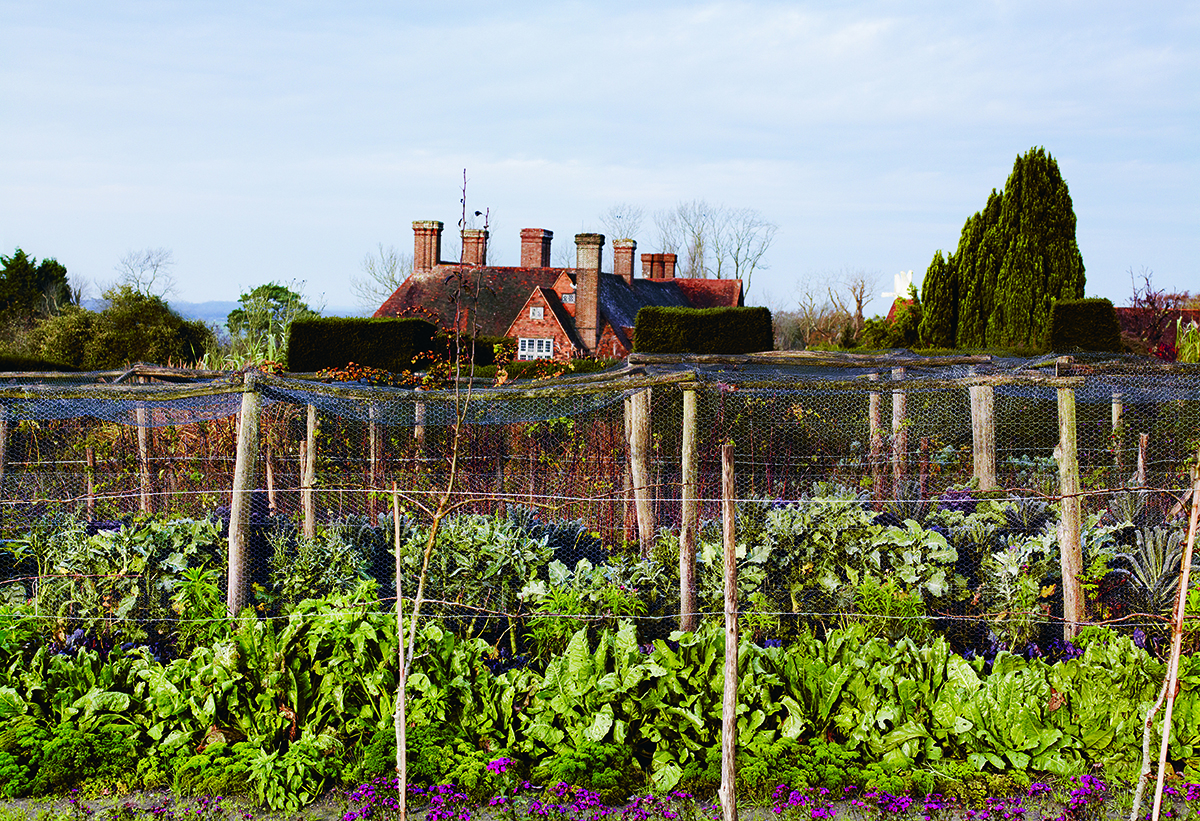 Great Dixter, East Sussex, Great Britain, 1912 Our new Great Dixter Cookbook focuses on the wonderful food created from this delightful house's vegetable garden. However, the building itself is equally marvelous. Lutyens' client, the successful printer Nathaniel Lloyd – father of the renowned gardener Christopher Lloyd, - bought the original, 15th century house on Dixter's plot in 1910 for £6000. Lloyd commissioned Lutyens to restore and redevelop the house into a larger family home, in keeping with local building traditions. The pair drove around the surrounding area, until they found a condemned, 16th century timber house, which they managed to buy, dismantle, and incorporate into Lloyd's newly enlarged house. Lutyens finished work on Great Dixter and its accompanying gardens in 1912. 
Munstead wood, Surrey, Great Britain, 1897 This beautiful country house is equally well-known for its gardens, created by Lutyens' great horticultural collaborator Gertrude Jekyll. "Jekyll is arguably the most influential British garden designer of the twentieth century, and she used her own garden at Munstead Wood to develop her ideas," explains the text in The Gardeners' Garden. "Jekyll's partnership with the architect Edwin Lutyens, who designed the house, created a whole new British garden style. This Arts and Crafts style was characterized by using local materials in local ways and by employing inventive geometry to define and link compartments and features in a garden filled with planting that was at once profuse and carefully ordered."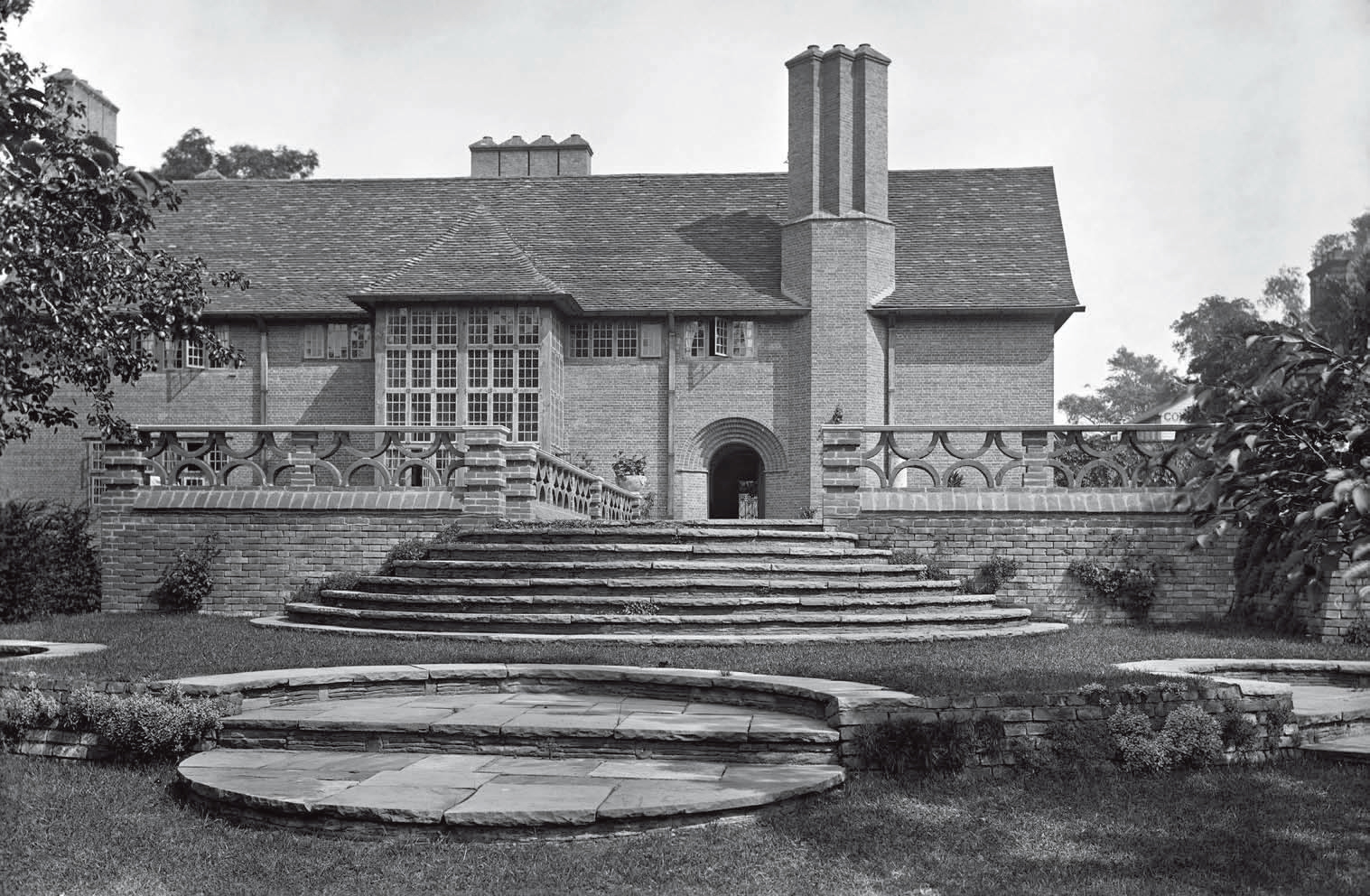 Deanery Garden, Berkshire, Great Britain, 1901 He might not be the first architect you'd associate with the rock 'n' roll lifestyle, yet this beautiful 20th century house and gardens is now home to one of Britain's greatest guitarists. "Deanery Garden was built as a weekend residence for Edward Hudson, founder of Country Life magazine," explains our book 20th Century World Architecture.
"It is located in the small village of Sonning, 5 km (3.1 miles) east of Reading, on the Thames. The property is set in 1 hectare (2.5 acres) of walled gardens just off the village high street and, having had a succession of notable residents, is currently owned by the former Led Zeppelin guitarist, Jimmy Page."
Lutyens also worked in partnership with Gertrude Jekyll on this house and accompanying gardens, as 20th Century World Architecture notes. "Both were graduates of the South Kensington School of Art and drew on a range of British artistic influences, from the country house architect Philip Webb  to the painter J.M.W. Turner. They were closely involved with the Arts and Crafts movement, adopting local materials and techniques to achieve complete harmony between house and setting."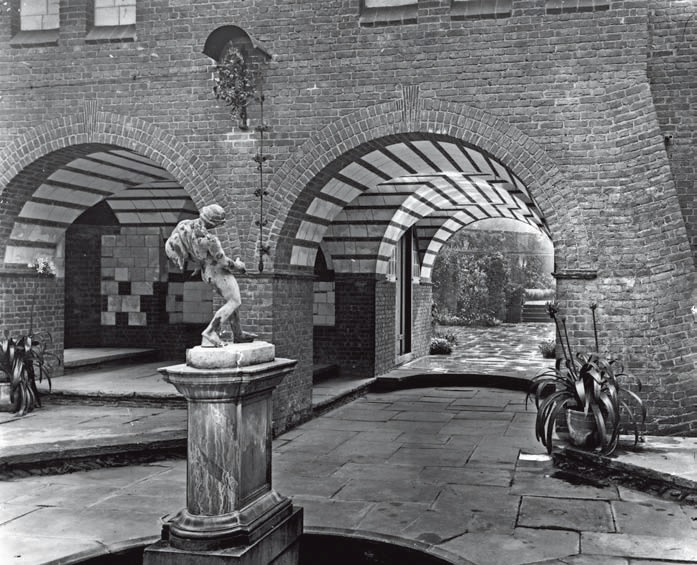 For more on Lutyens get The Great Dixter Cookbook; Brick; 20th Century World Architecture; and The Gardeners' Garden.