When The Art Book was first published, almost 20 years ago, its team of well-respected editors featured a wealth of great painters and sculptors, but decided against including photographers. Photography was well respected at the time, sure, but it had yet to fully establish itself as a medium on the same level as the other visual arts, something its done with spectacular aplomb over the last two decades.
The Art Book New Edition rightly features several photographers, all of whom have changed the way we look, think and feel, but with a camera, not a paint brush or a lump of clay. Stephen Shore is one of them.
Born in 1947 in New York, Shore began his epic photographic journey aged 14, when he precociously presented a series of colour photographs to Edward Steichen, then the curator of photography at the Museum of Modern Art. Steichen was suitably impressed, and bought three of the fledgling image maker's works, a decidedly positve precursor to countless high points throughout what would soon become a glittering career.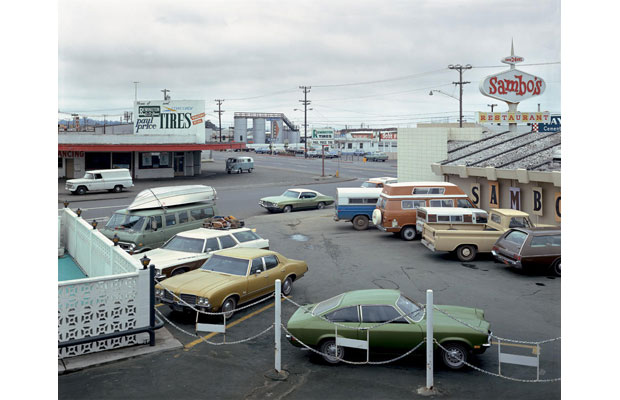 Fascinated by the relationship between the American people and their vast, often desolate landscape, Shore produces work that reveals the extraordinary in the banal, an approach influenced by the great Andy Warhol, who Shore photographed when he was 17. For Shore, art exists in things or scenes others consider to be non-art: a painted billboard in the desert; a dusty, barren road; or a half-full car park in the American midwest.