Last week the art world was collectively dismayed, if not a little tickled, by the efforts of amateur restorer Cecilia Giménez. The octogenarian from Zaragoza took it upon herself to "fix" a damaged church mural by painter Elías García Martínez, but, despite a wealth of good intentions, she transformed the work into a version that bears little-to-no resemblance to its original form.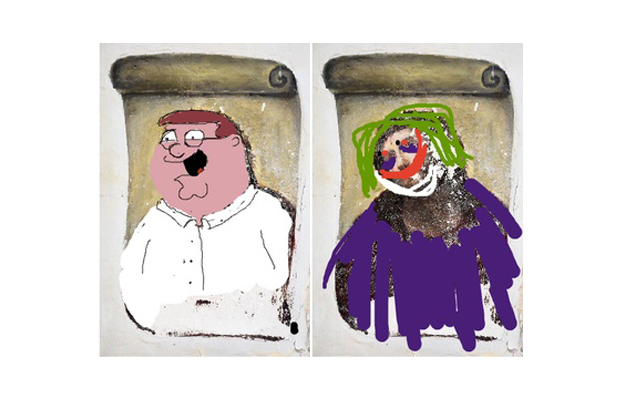 The amateur restoration, apart from upsetting a huge amount of people, led many sure-brushed art lovers to claim they could do a far better job, despite, like Giménez, having received no formal training. Well, now's their chance to try. A team at London-based advertising firm BBH this week revealed The Cecilia Prize, a website that allows you, us and everyone else in the world to get down to work on their own restorative effort.
Visit the website here, and good luck!