In 1966 the celebrated Milanese architect and designer Massimo Vignelli moved permanently to New York, a city he'd visited regularly over the previous 10 years. Vignelli had been invited to head up the Big Apple branch of a new design company, Unimark International, which he did with aplomb, creating world-renowned corporate identities for some of the biggest businesses on the planet. The bold and authoritative red and blue logo of American Airlines? That's one of his. So too the iconic United Colours of Benetton logotype came from his studio, not to mention packaging design for Bloomingdales and IBM, and a short-lived but brilliant signage system for the New York Subway – a modular array of changeable panels years ahead of its time that set the bar for all future transportation info-graphics.
Five years after his move, in 1971, Vignelli founded Vignelli Associates with his wife, Lella. Combining their considerable talents (both trained as architects in Milan), the pair set about creating an estimable body of work in countless different mediums. As well as continuing to deliver huge brand identities, the duo set about producing interior and environmental design, packaging, furniture and products. The pair still work from their East 67th Street office today, more than 40 years after they first declared a desire to create "visually powerful, intellectually elegant, and above all timeless" design.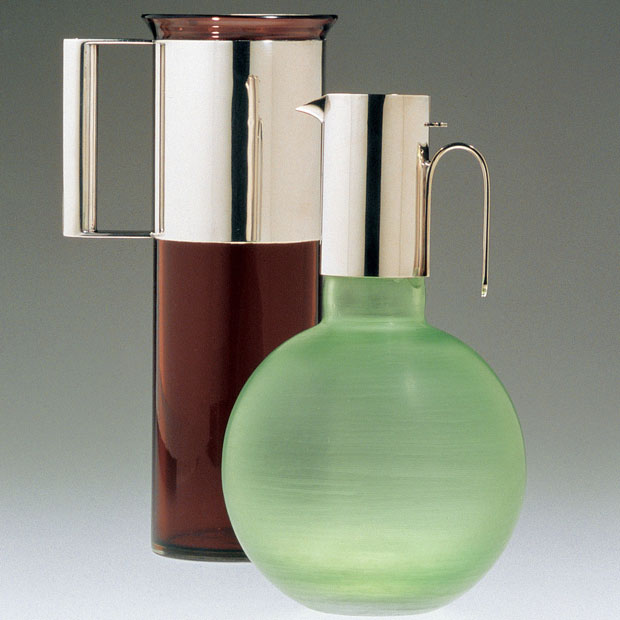 Now, rather deservedly, the Italian Cultural Institute of New York (one of 90 worldwide centres whose collective aim is to showcase the creative efforts of the southern European country) is exhibiting the works of these great living exports. In one room, carpeted red, an array of Vignelli-made vitrines and product designs from the 1950s onwards reveal various aspects of the pair's bold modernism, as well as their overwhelming desire to create work that not only lasts, but that broadens and enriches our day-to-day lives.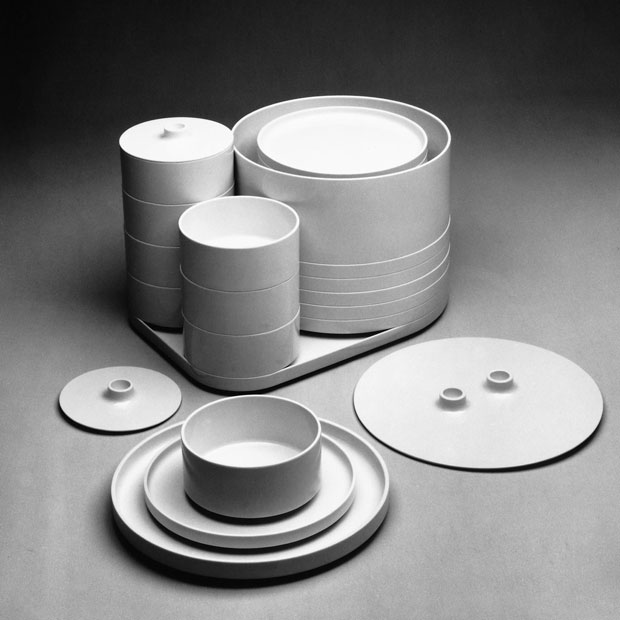 The displayed pieces, which include glass and silver carafes, lamp-lampshade composites, cleverly stacking dinnerware and watches in muted aquas (designed in 1994 for the Swiss company Pierre Junod), come courtesy of the Vignelli Archives at the Rochester Institute of Technology NY, to whom the Vignellis donated their entire back catalogue of work in 2008. Also included are examples of the pair's graphic design projects – pieces from the aforementioned Bloomingdales and American Airlines identities particularly noteworthy for the fact they remain so successfully communicative today.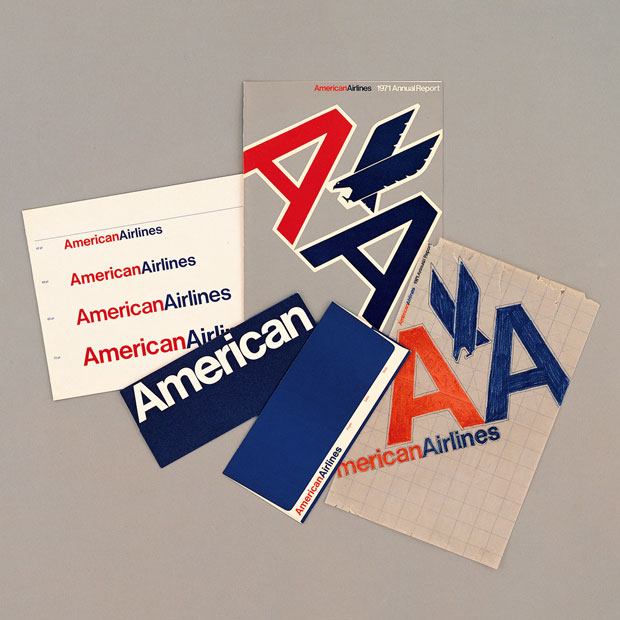 It's this for which the pair will be remembered – a body of work that, decades after its inception, retains its aesthetic and conceptual relevance. "We like design to be intellectually elegant," the Vignellis say. "We like design to be beyond fashionable modes and temporary fads. We like design to be as timeless as possible. We despise the culture of obsolescence. We feel the moral imperative of designing things that will last for a long time."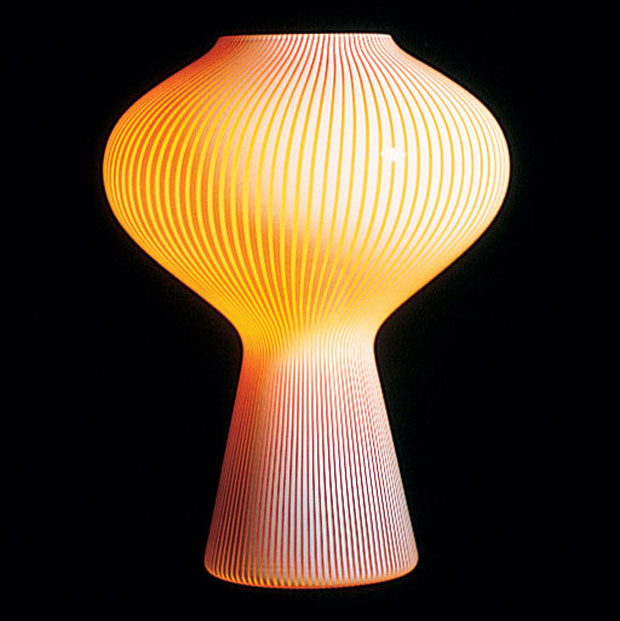 Look out for news of Phaidon's Archive of graphic design, details of which we'll be announcing later this week. And if you're interested in sustainable design check out our new book Vitamin Green. Finally, there's a massive selection of design books in our current sale including many on some huge names from the world of graphic design, among them Max Huber, Alan Fletcher and Paul Rand.