"When asked by Elle magazine in 1998 what jewellery meant to him," writes Patrick Mauriès in our forthcoming book Yves Saint Laurent Accessories, "Saint Laurent stated his position uncompromisingly (although that would not stop him from departing from it at times later on): "'No gemstones, no colour, nothing tawdry. Just gold, or rather gilt, because I only like fake jewels.'"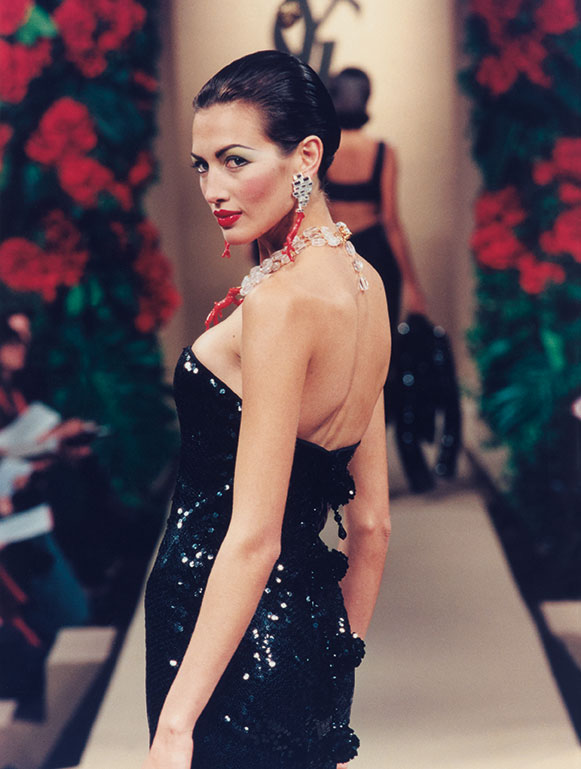 That might surprise some wealthy followers of fashion, who can afford to pair haute couture clothing with glittering, precious stones. However, as Mauriès explains, Saint Laurent's preference for fake glitter over genuine gems, was partly political.
"Even though they inevitably catered only for a select and well-heeled clientele, Chanel and Saint Laurent both had a deep and powerful antipathy to what they called the 'bourgeoisie', which they saw as epitomizing a rigidly conventional, limited and outdated idea of elegance in which clothes were a badge of belonging and ornament a display of wealth," writes Mauriès. "'One might as well wear a chequebook around one's neck,' Chanel famously remarked about a diamond necklace."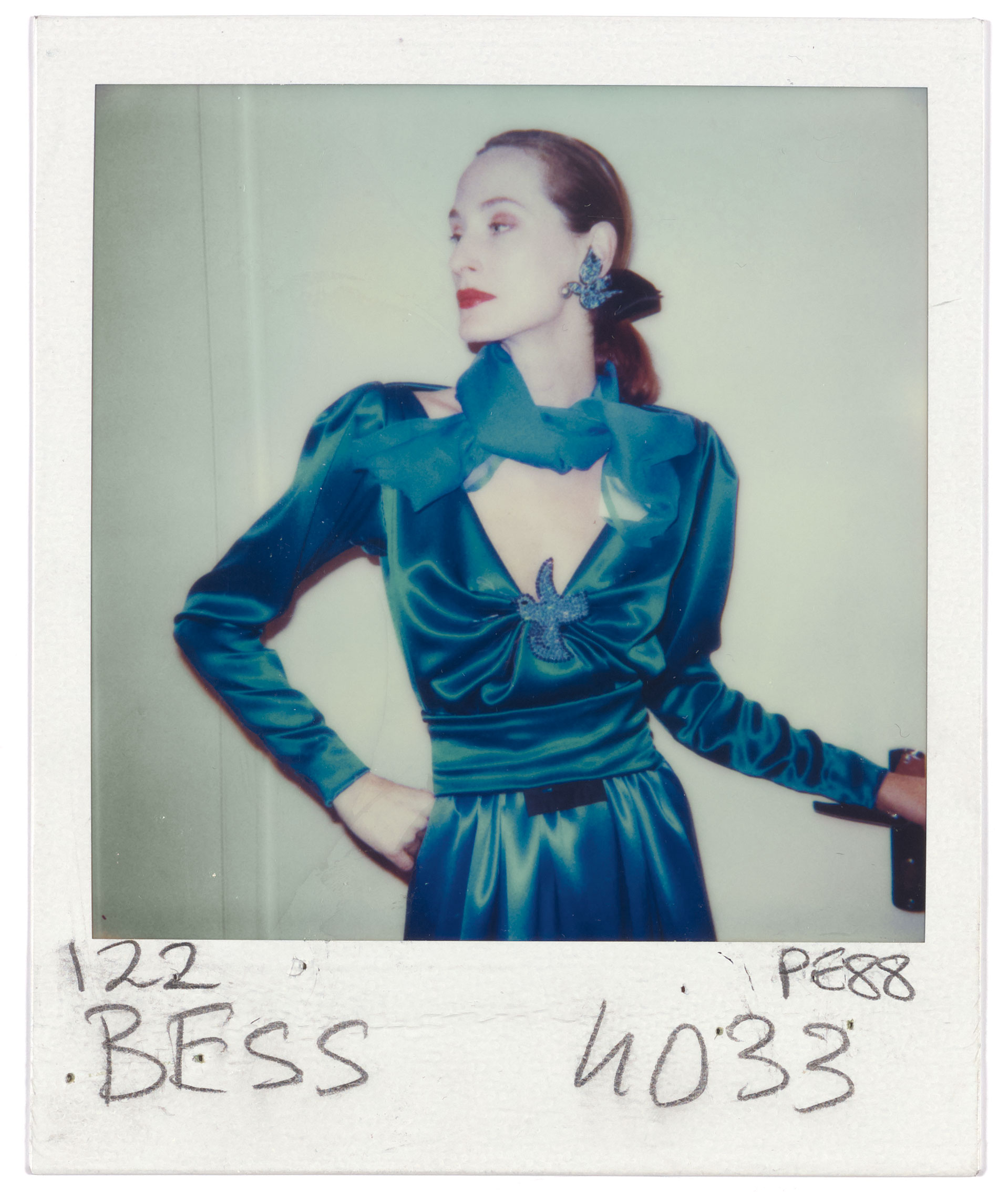 However, costume jewellery also allowed the designer a greater degree of latitude when choosing which materials to combine with which, as well as a greater ability to indulge in certain sartorial fantasies, free from the rigid market forces imposed by diamonds, rubies and pearls.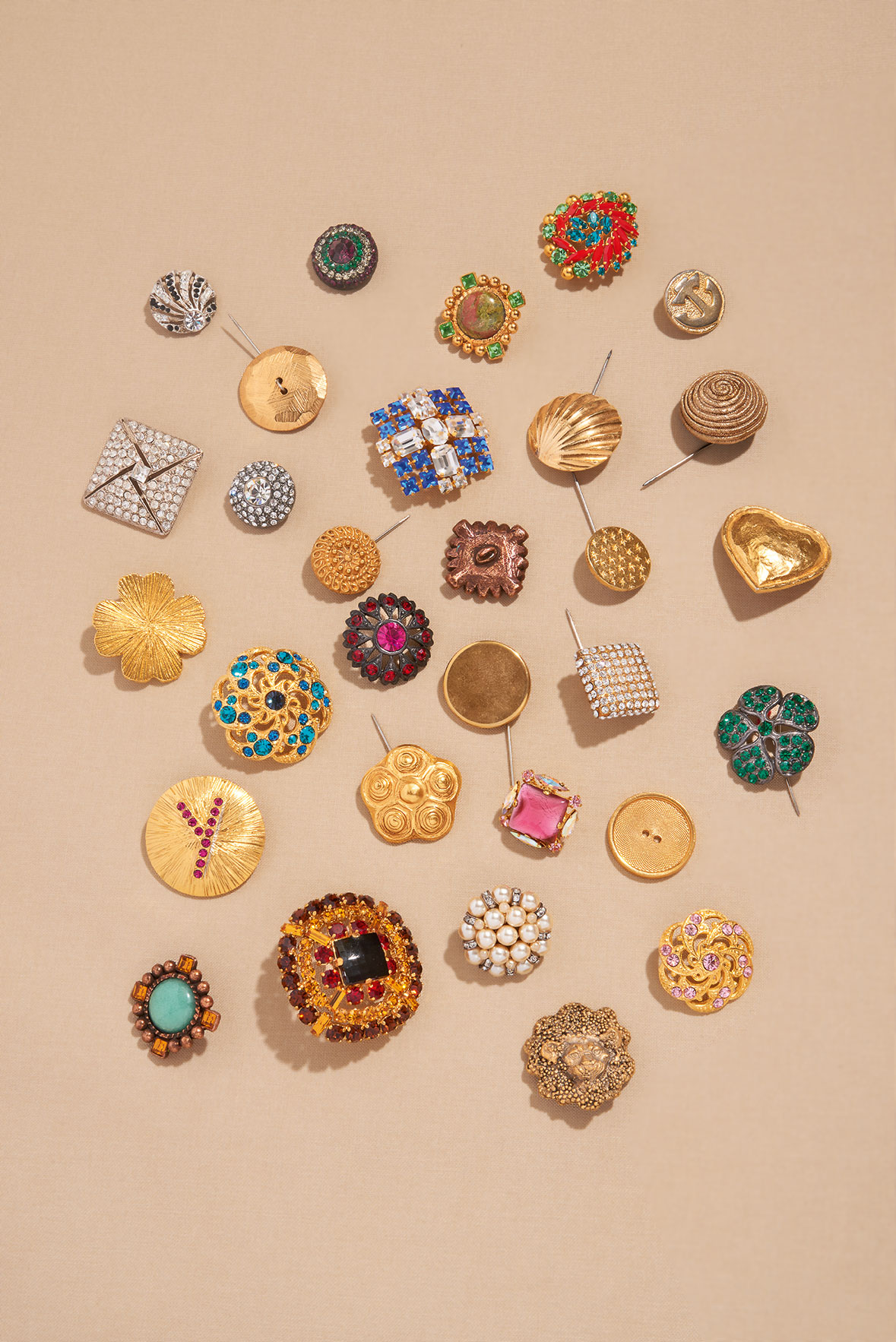 "Ultimately, the contempt of both Chanel and Saint Laurent for establishment jewellery as a display of power and self-satisfaction had less to do with a preference for fake over real, and far more with a repudiation of jewellery as a manifestation of a fixed, traditional code of values that was the exact opposite of the creative and stylistic freedom they espoused," argues Mauriès. "They found this freedom in 'fantasy', or costume, jewellery because it blurred the distinction between precious and non-precious, mock and authentic; costume jewellery gave Saint Laurent a wealth of materials, combinations and associations to explore, which he did triumphantly. It highlighted his ingenuity – the inventiveness and ability to transform that were the 'stamp' of his house – and it was in this, rather than in the material worth of an object (however ruinous that might be), that real value lay."
To learn more about the value this great designer gave to base materials order a copy of Yves Saint Laurent Accessories here.