In the spring of 1977, the American investment banker Richard Weisman commissioned a series of sports portraits from Andy Warhol. Weisman knew the pop artist was no sports fan. "He didn't know the difference between a football and a golf ball," Weisman later claimed.
However, Warhol, perhaps recognising a side of celebrity he had overlooked previously, devoted himself to the task, criss-crossing the US from March to November of that year, shooting pictures of such notable stars as Pelé, OJ Simpson, Jack Nicklaus and Kareem Abdul-Jabbar.
Warhol was no jock, yet he got along with a number of his subjects surprisingly well; the New York Rangers ice hockey forward Rod Gilbert struck up a particularly strong rapport with the artist.
However, Andy's encounter with Muhammad Ali proved to be a more testing encounter. Warhol travelled to the boxer's training camp in Deerlake, Pennsylvania with his business manager Fred Hughes as well as Weisman and the author and Interview contributor Victor Bockris.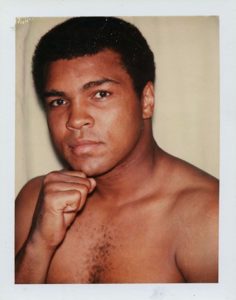 Ali had already found fame beyond the ring, and was mid-way through a lecture tour when Warhol and his entourage caught up with the boxer. Warhol only intended to shoot Polaroid portraits, yet Ali treated Andy and his fellow travellers to a great deal more. Here's how the Andy Warhol Museum described the meeting. "Ali told Bockris about his travels as Warhol shot several Polaroids of Ali's profile while he was talking. Ali finally addressed Warhol and Hughes directly when he learned that the portraits would be sold for $25,000.
"Look at me! White people gonna pay twenty-five thousand dollars for my picture! This little Negro from Kentucky couldn't buy a fifteen hundred-dollar motorcycle a few years ago and now they pay twenty-five thousand dollars for my picture!" While everyone in the room appreciated Ali's enthusiasm, Warhol had yet to get a decent photograph, so he worked up the courage to ask the heavyweight champion, "Could we do some where you're not, er, talking?"
After the shoot Ali showed Warhol the mosque he had built in his compound, and also read the group a poem he had composed about Concorde, as well as excerpts from his recent lectures entitled Friendship and The Real Cause of Man's Distress.
Though Ali was a race-rights advocate, he sometimes espoused some fairly reactionary views on homosexuality, and it's likely that Warhol didn't agree with everything the boxer said. Nevertheless, Andy got his pictures, which he developed into a series of silk-screen portraits, a version of which will be on show at Tate Modern Soul of a Nation: Art in the age of Black Power, from tomorrow; he also left with a clear understanding of where Ali's appeal lay.
"He has the most beautiful voice, the most beautiful hands, and the most beautiful face," Warhol said later. "And he can use all three at the same time. That's why people will listen to him." Sharp commentary from an artist who might not have known sports, yet remained a world champ when it came to the inner workings of celebrity.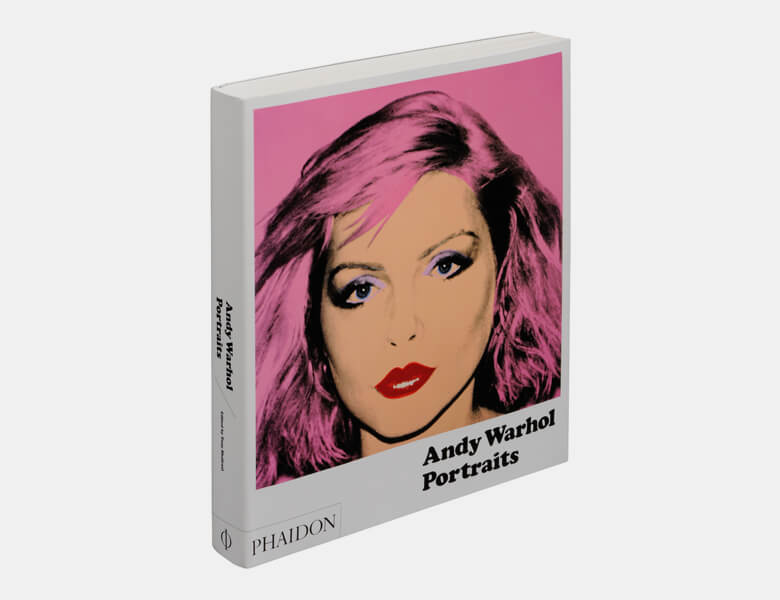 To see the portrait, as well as others from this series and plenty more besides, order a copy of our book Andy Warhol Portraits here.