We've just come across a stash of great Joel Meyerowitz videos that we never got round to running on the site so we're going to roll them out over the next few weeks. We're kicking off today with Joel talking about one of our favourite whimsical photos of his. (There are a lot of these humourous shots parked among the iconic images in his double volume, Taking My Time). This one is a particular favourite of Phaidon.com's as it speaks so directly to one of our passions - watching the world walk by from a café table in a European capital while downing cups of high octane coffee. The photo was taken in Paris in 1967. In our video below Joel describes it thus: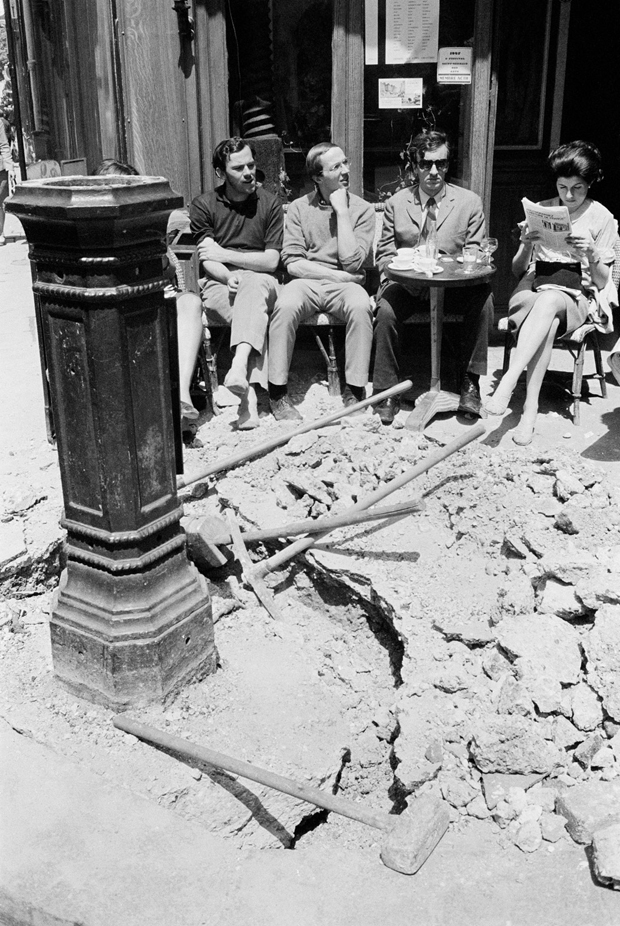 "I look at that picture and it's an absurdity - there's no way for them to get away from the table! People are absurd and I think part of the joy of making photographs is that you run across this kind of insanity every single day in one form or another."
Next week we'll bring you a lovely (and much longer) video in which Joel talks about coming to London and Europe for the first time from fifties America. It gives a great insight into what really was another world. For now though, watch the video and take a look at Joel's wonderful double volume Taking My Time.